Better Origin
The Challenge
One third of all food produced each year is wasted, yet food supply will need to grow 70% by 2050 to meet the needs of a growing population. Formed out of Cambridge University, Better Origin have created a unique insect based biosystems that can fix these problems; turning waste into valuable natural resources. They needed a brand that reflected not just their process, but their purpose – as well as the long-term positive impact potential of biotech as a weapon against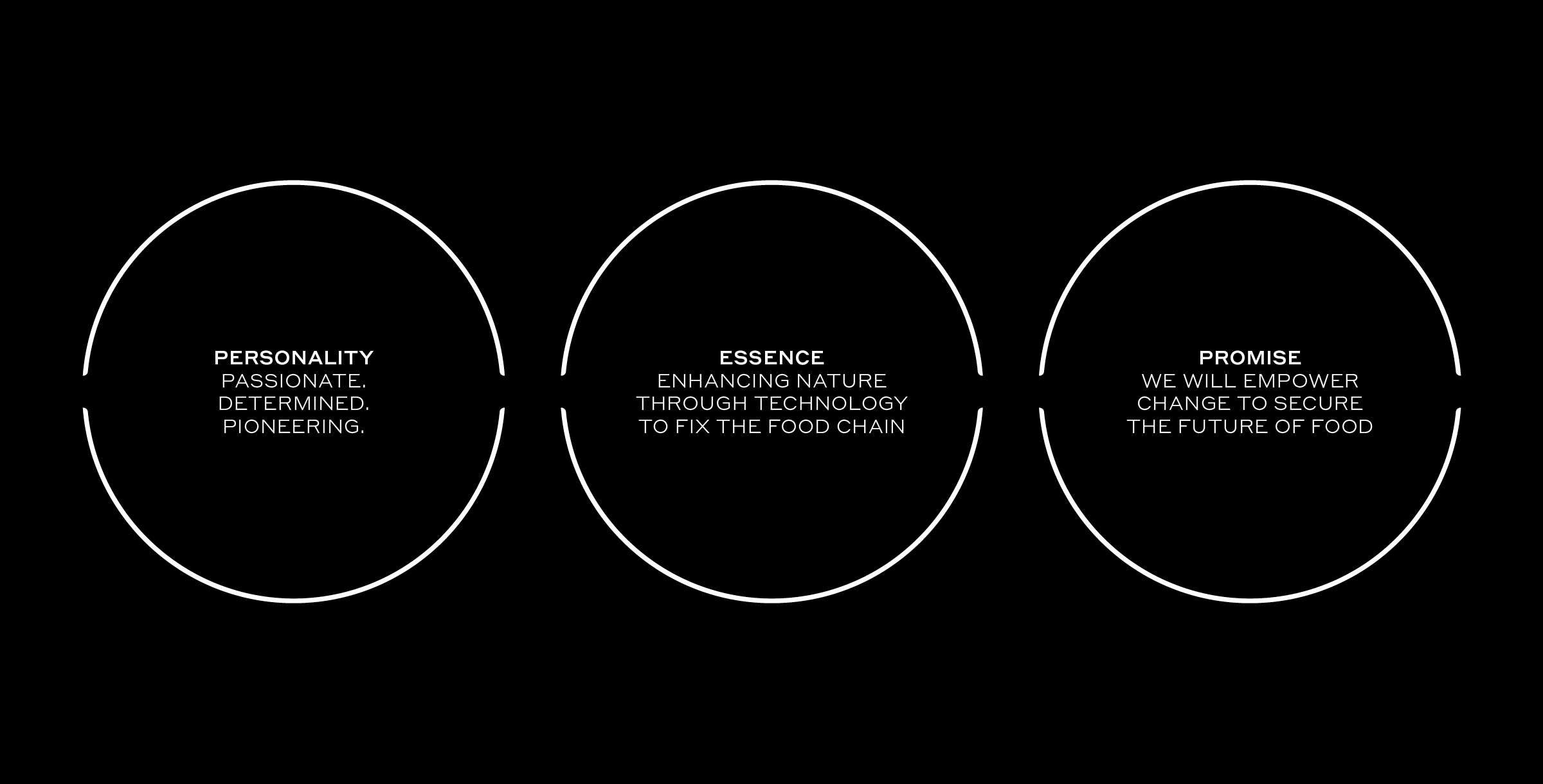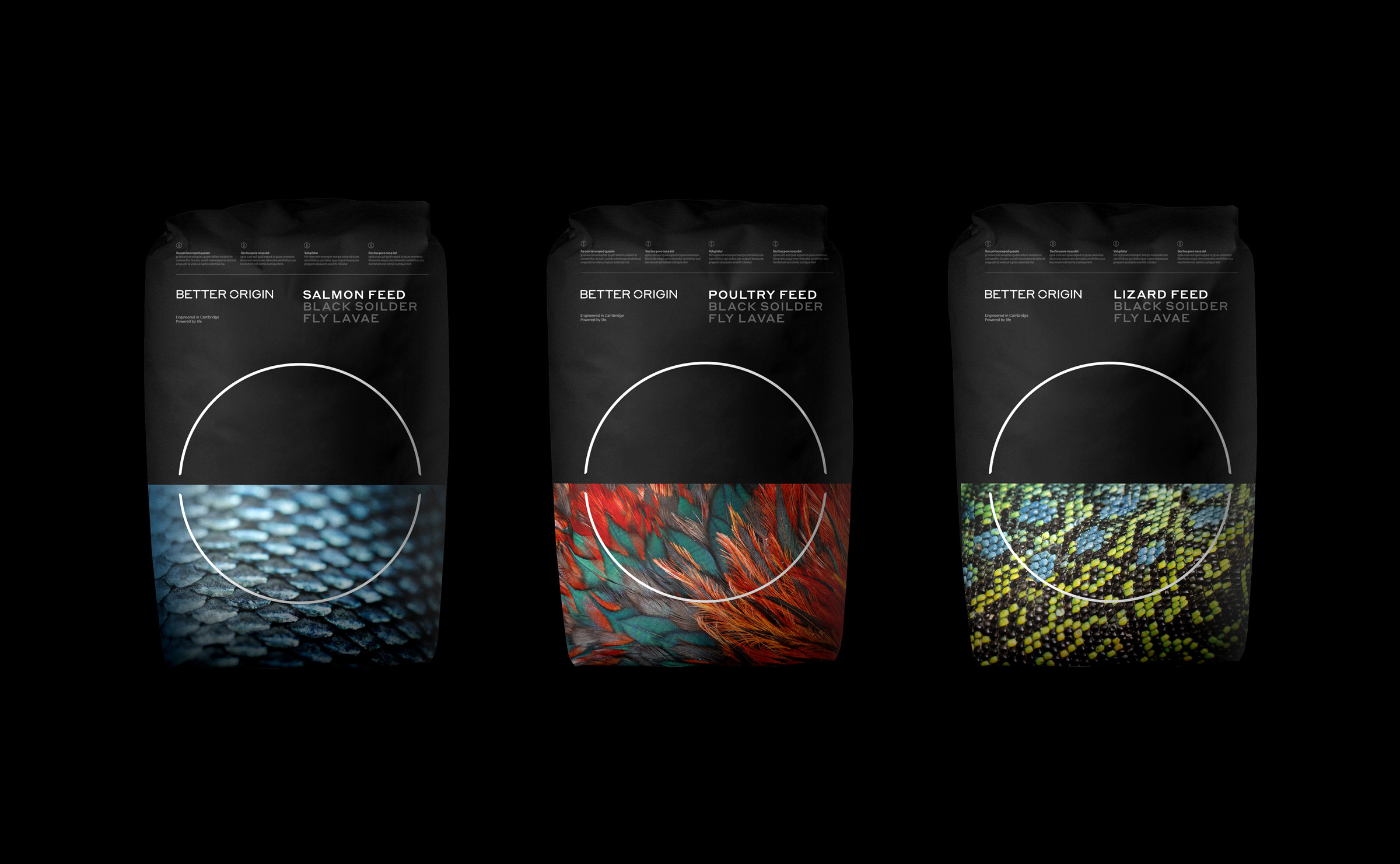 Strategy
We developed a brand strategy that championed Better Origin as 'the missing link in a broken food chain'.
Crucially, the brand needed to appeal both tech investors, and large, change-focused food groups, such as Whole
Foods and Waitrose. We achieved this by shunning the design tropes of sustainable and agricultural organisations,
and instead presenting the brand as a leading edge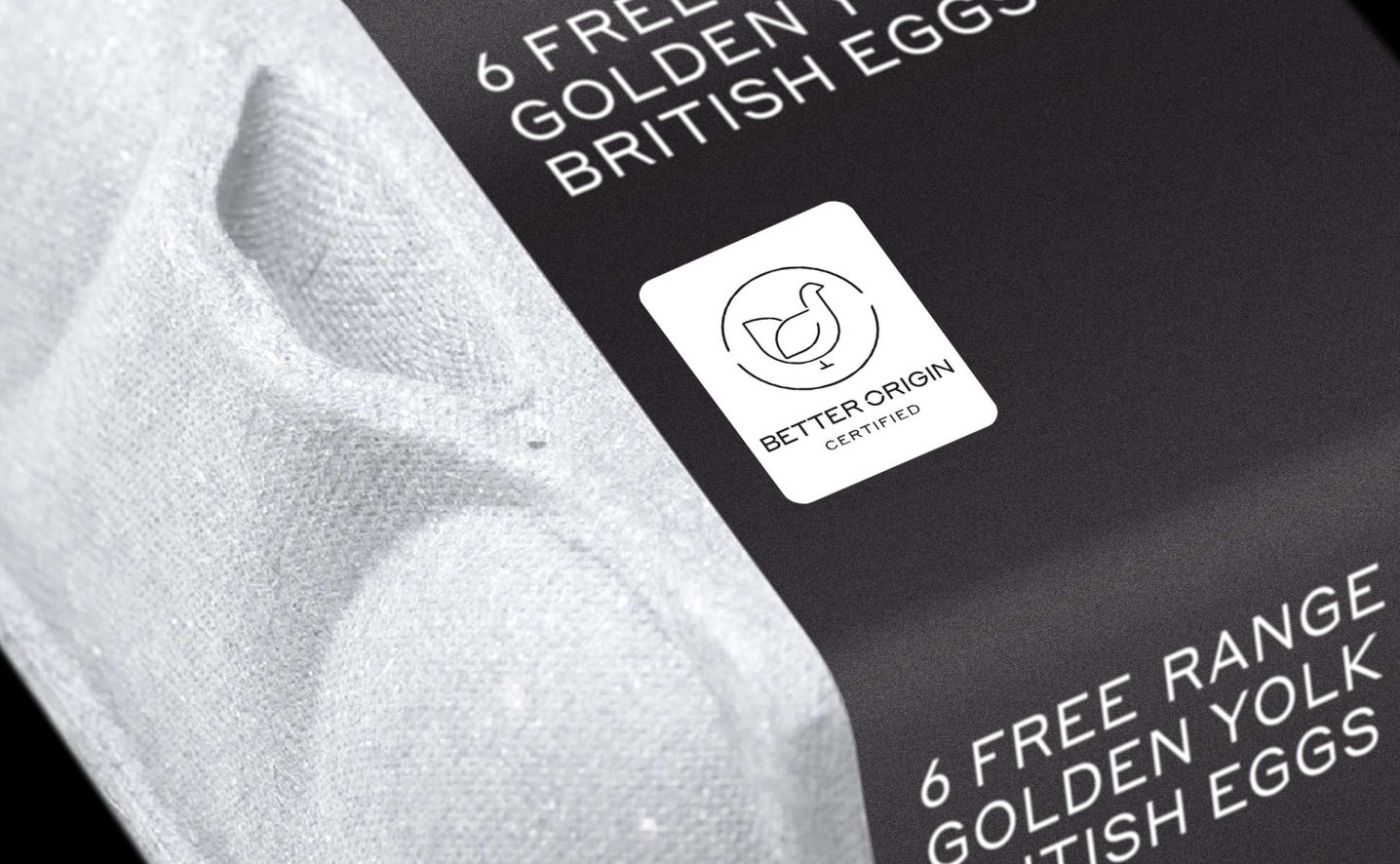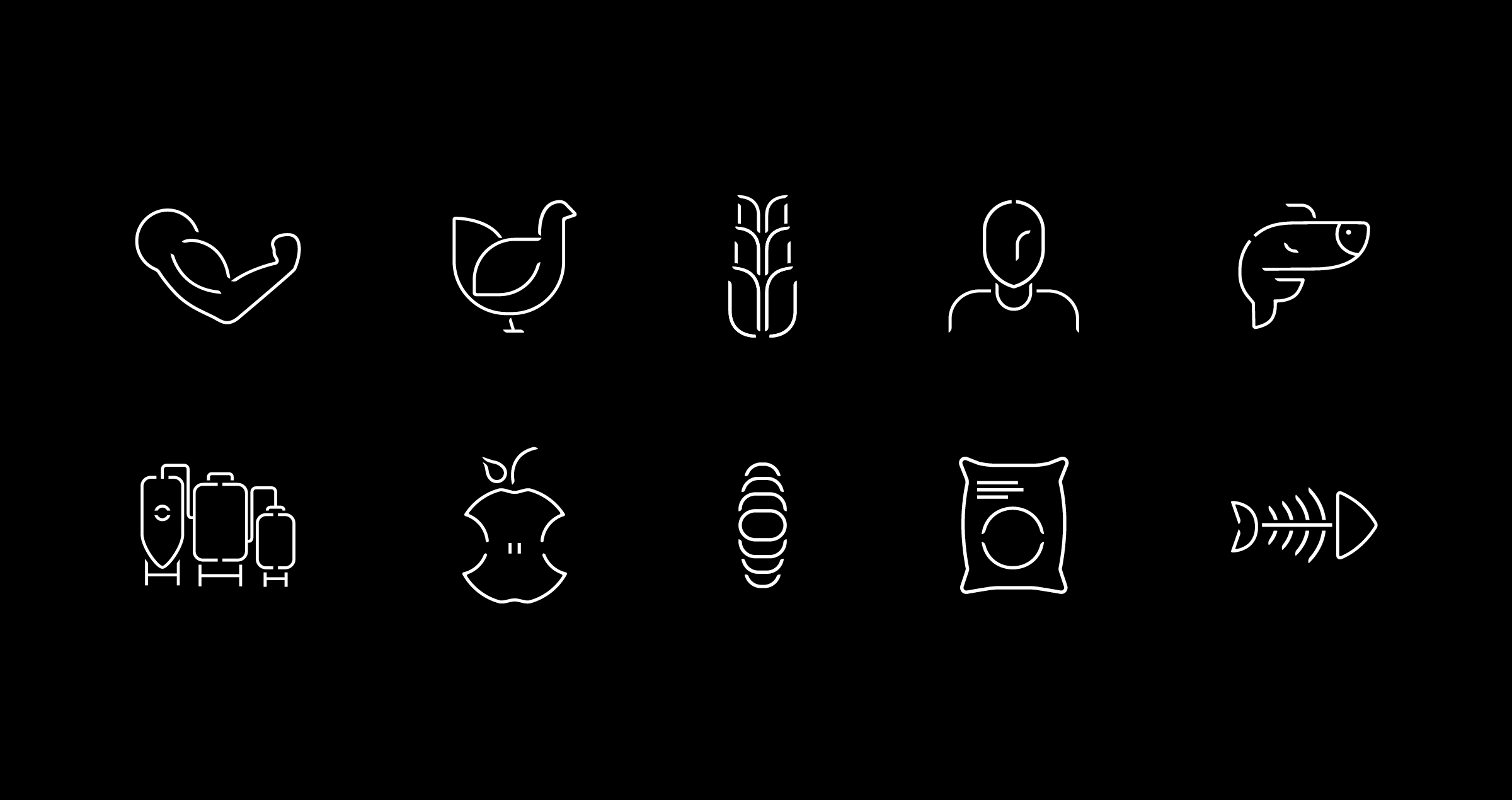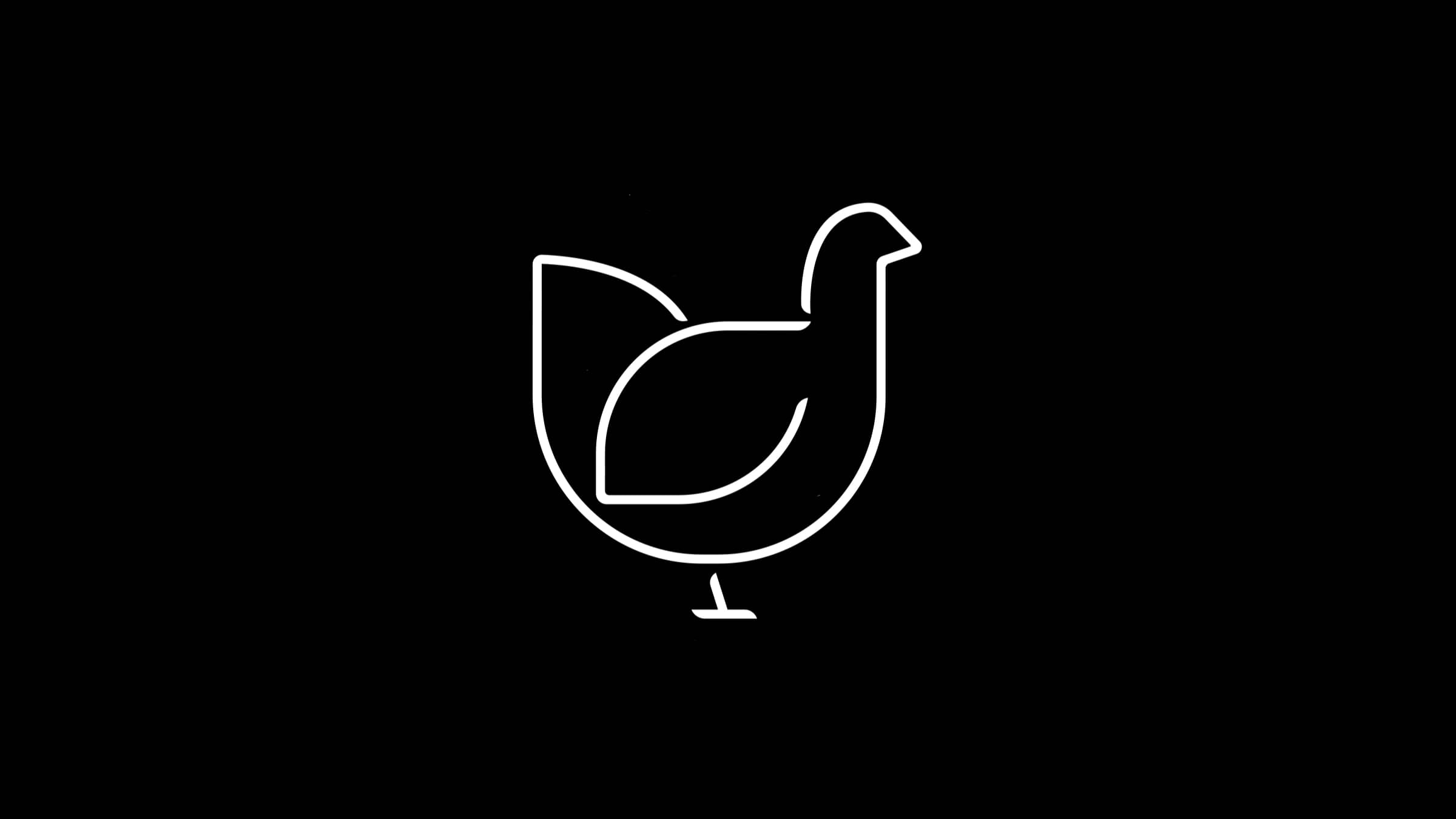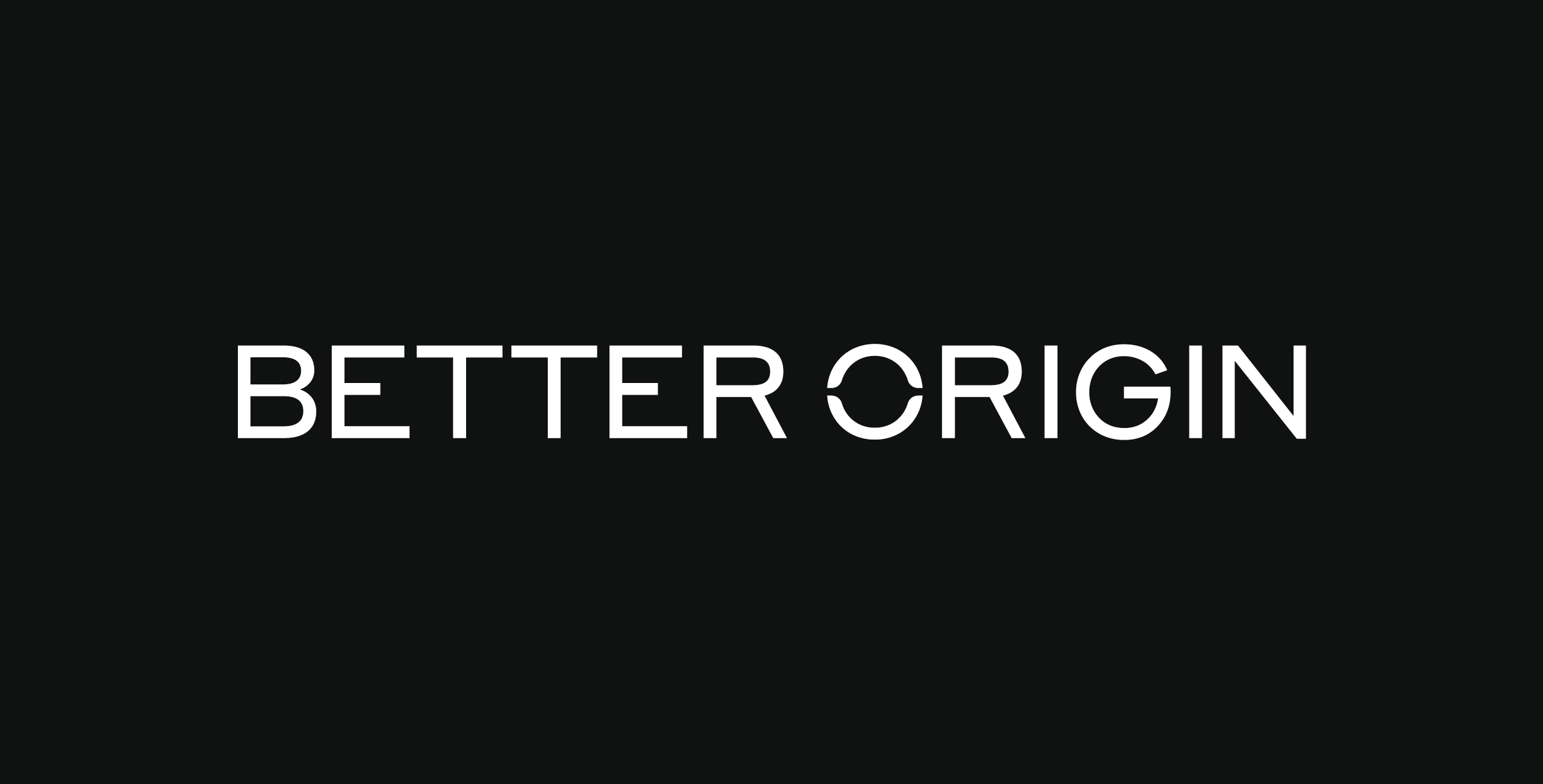 Look & feel
The identity is tech focused and serious, with a purposeful aesthetic. Bold typography, streamlined iconography and an
understated pallet help to create an impression of power, credibility and immense potential.
Logo design
The logo is based around a customised version of the brand's headline typeface: Styrene A from Commercial Type.
By combining hard, mechanical edges with organic curves, it references the way in which Better Origin combines
science and nature. The Origin Icon is a visual shorthand for the key themes at the heart of Better Origin.
It represents the cyclical nature of the food system and can be repeated to create a linking chain as well as be a
container for information and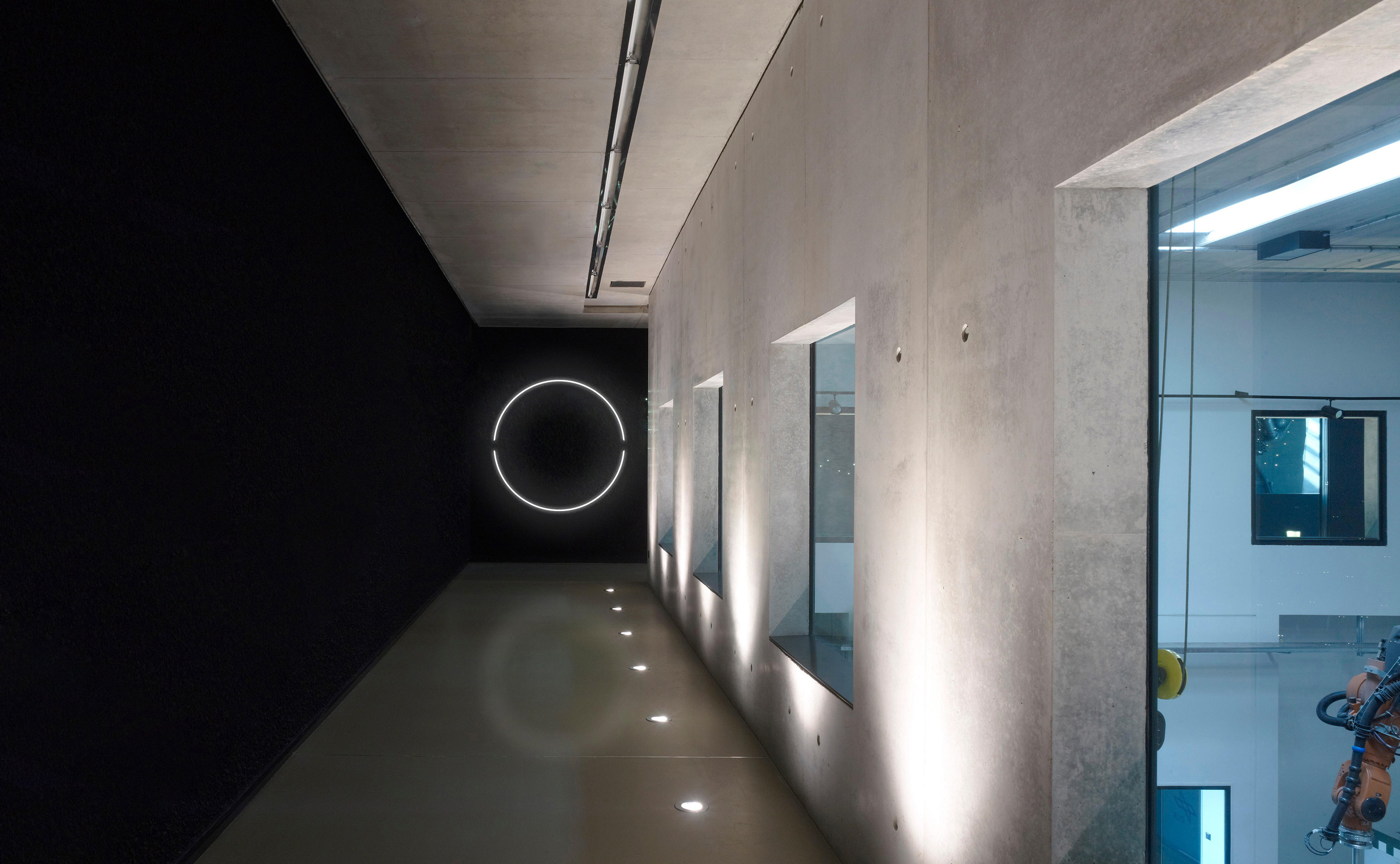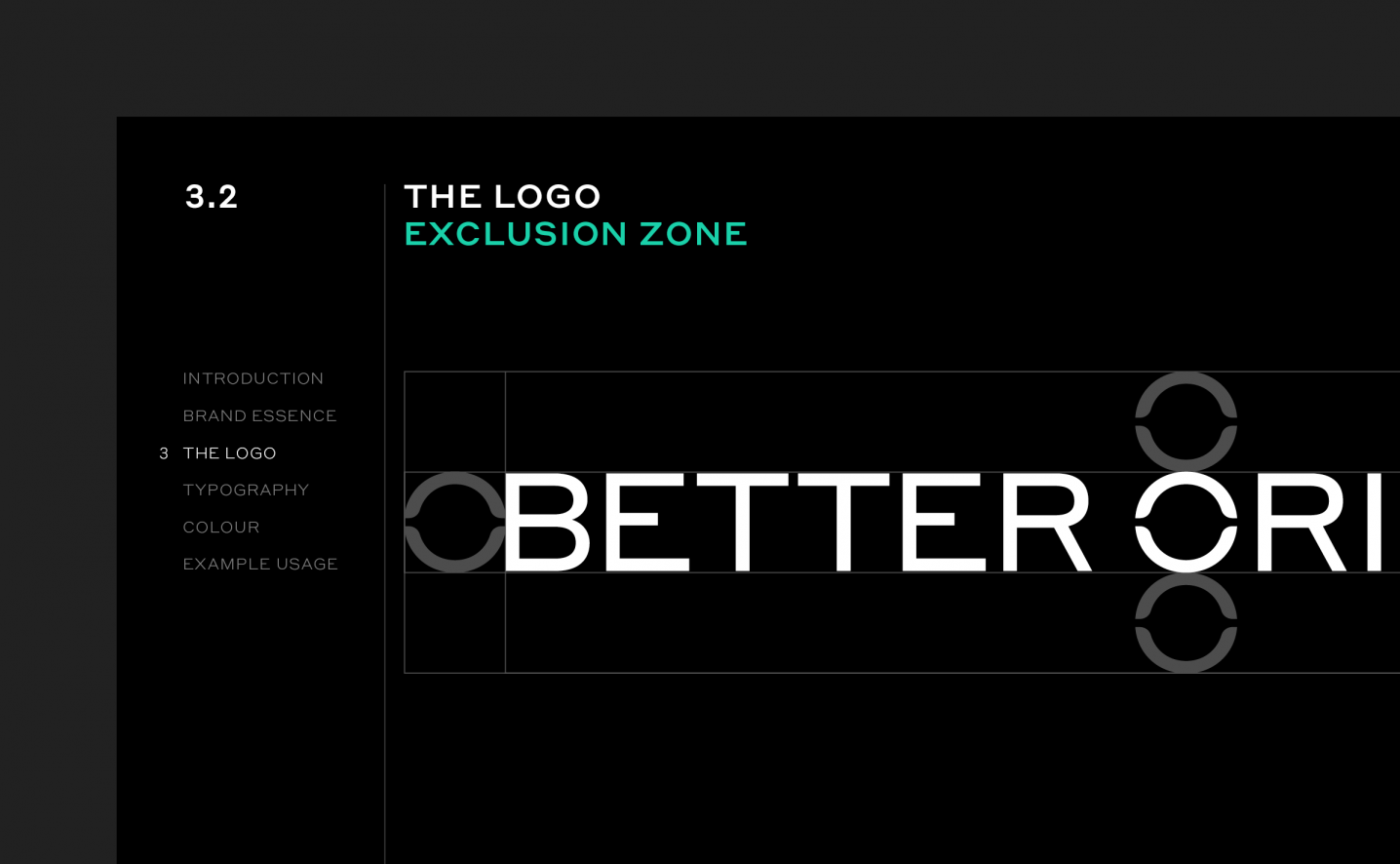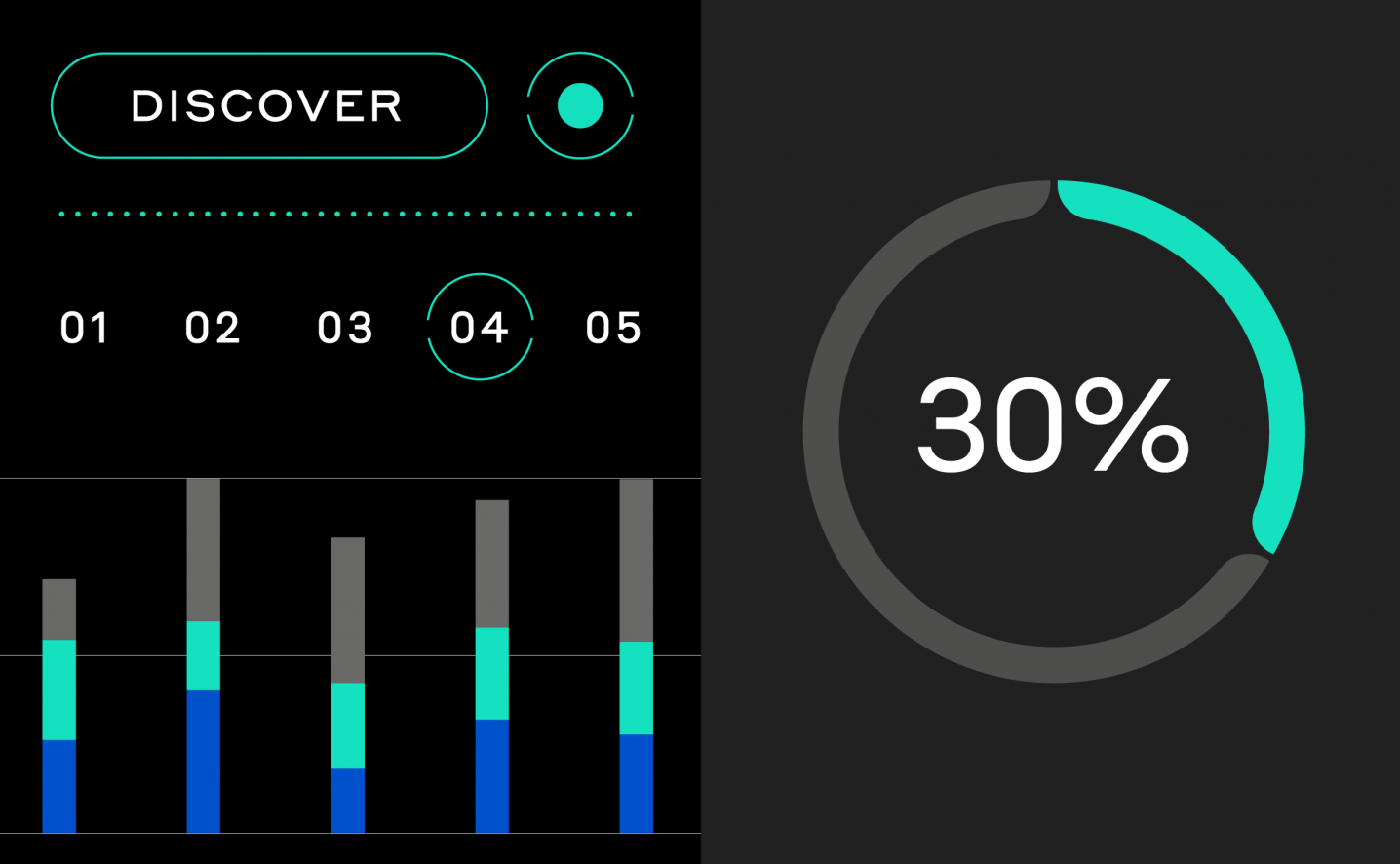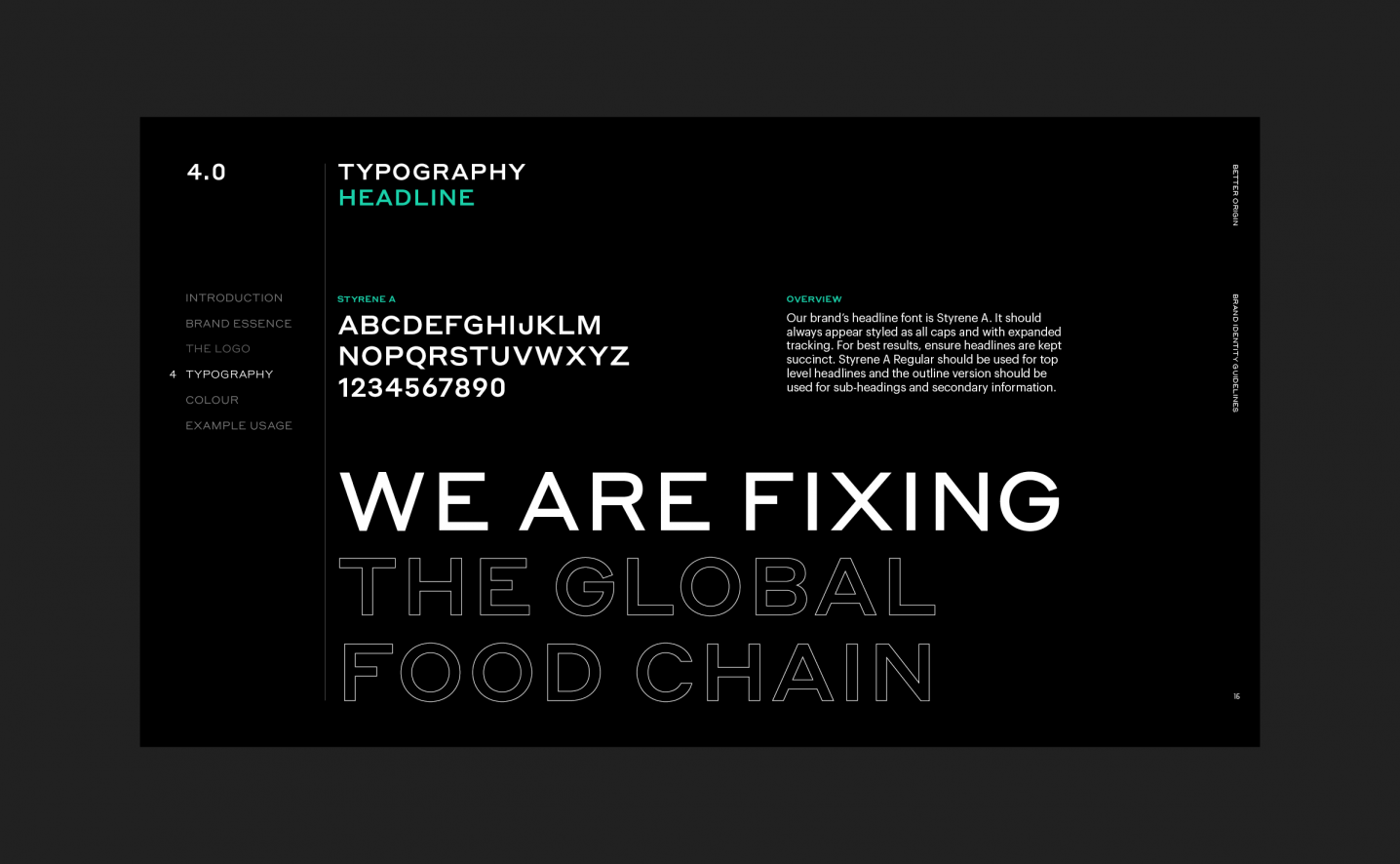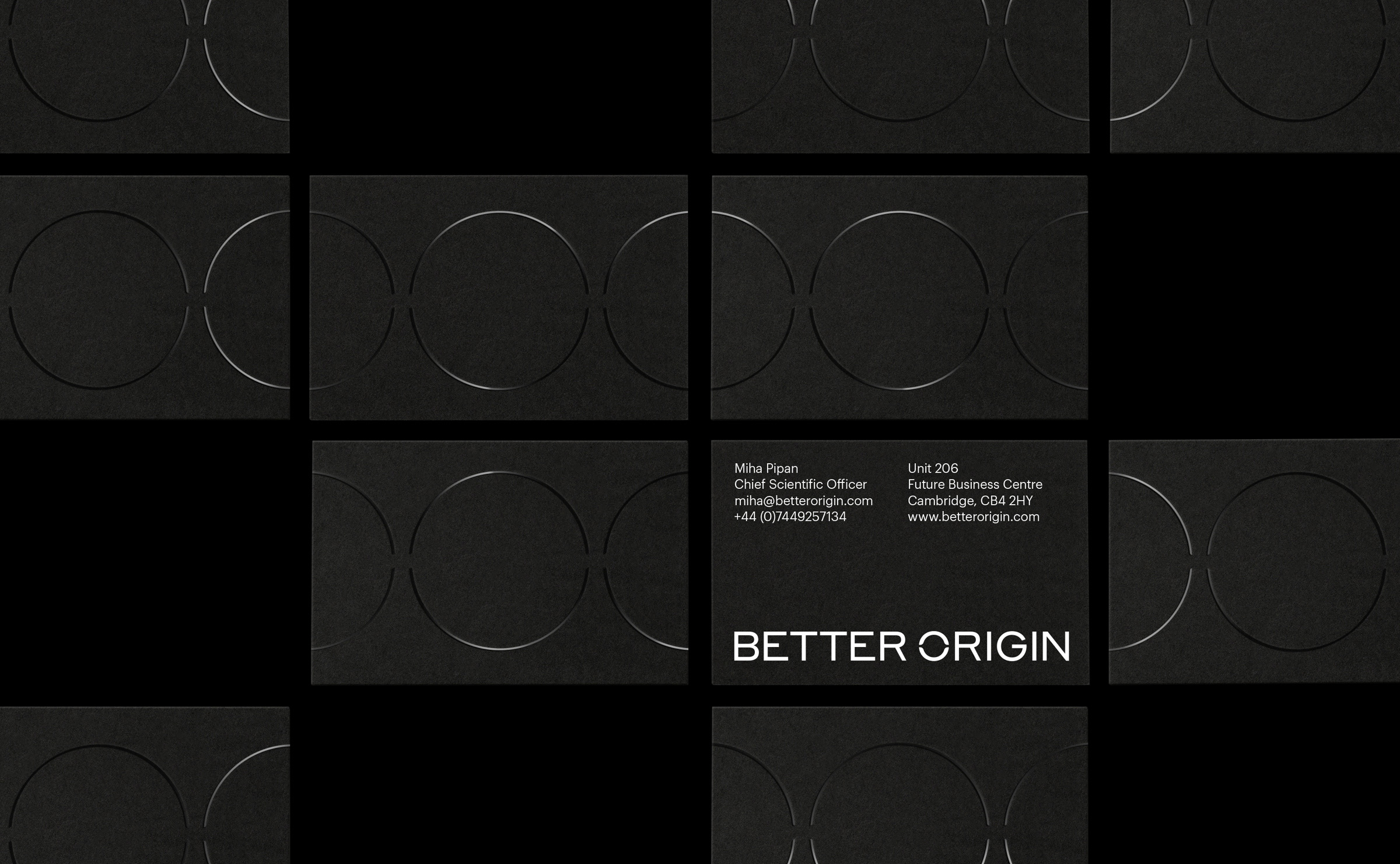 "Ascend Studio understood the complexities of our work and scope of our ambition. They helped us identify
fundamental truths, and took us through a journey helping us crystallise our vision. We now have a
commercially viable brand founded on purpose, and a clear proposition which is opening the right doors.
They have been inspiring to work with; a brilliant balance of strategic thinking and fresh, creative output.
I believe that this is what makes Ascend one of the leading brand strategy studios in the UK


在线电话
MuCangBao (Shanghai) Advertising Co.
上海市徐汇区湖南路328号
沐藏宝(上海)广告有限公司<br>3/F, 819 Nanjing West Road, <br>Jing'an District, Shanghai
info@mu-creative.cn / 021-31396680